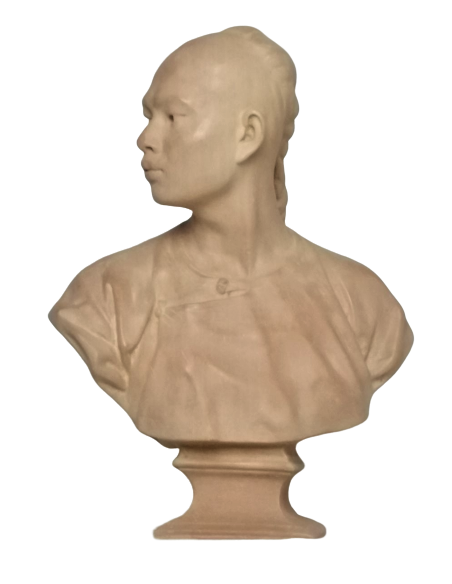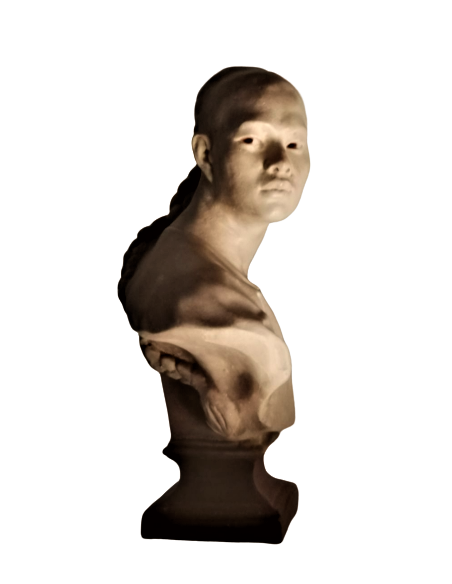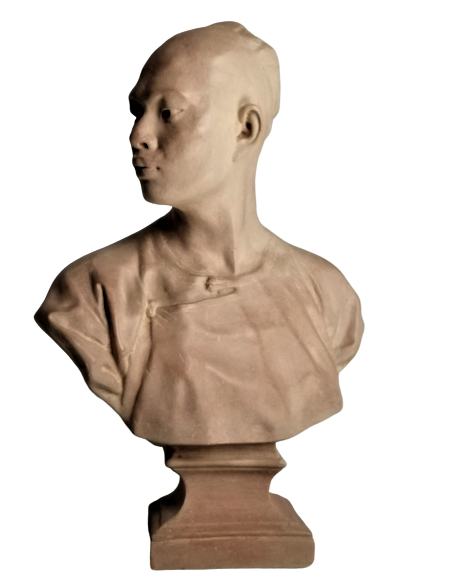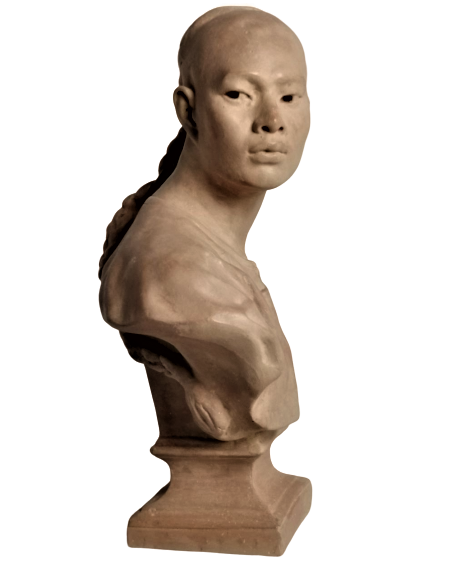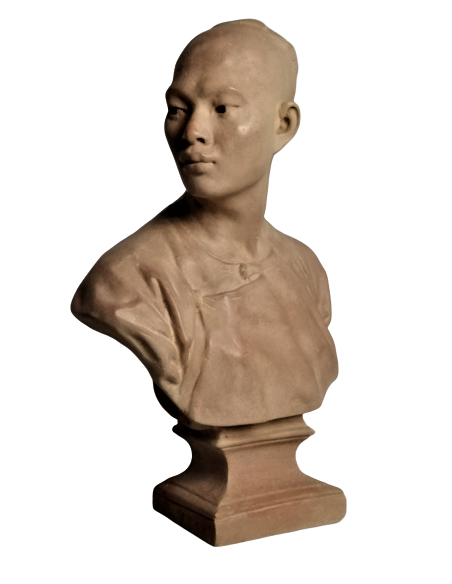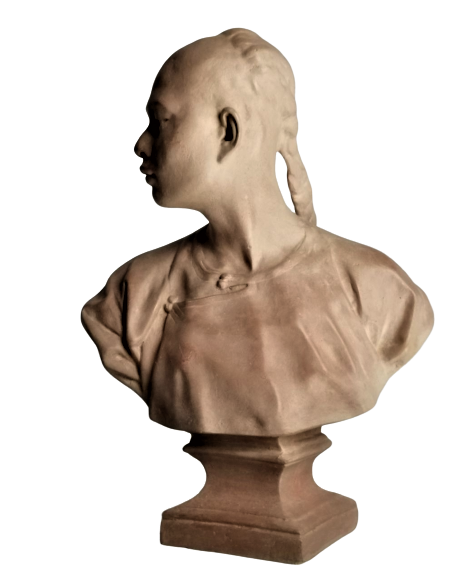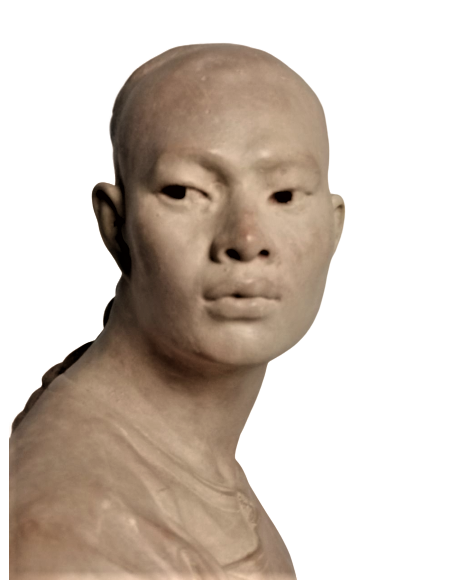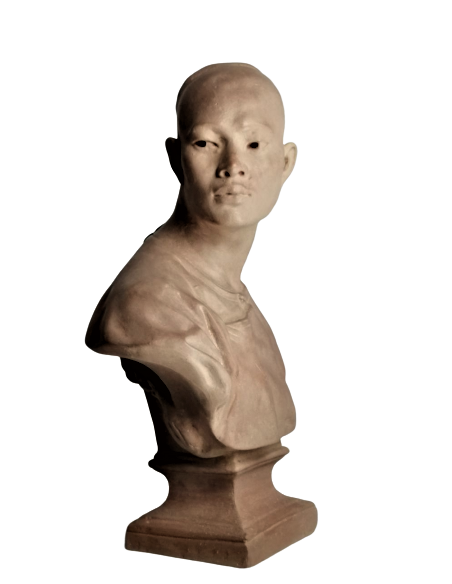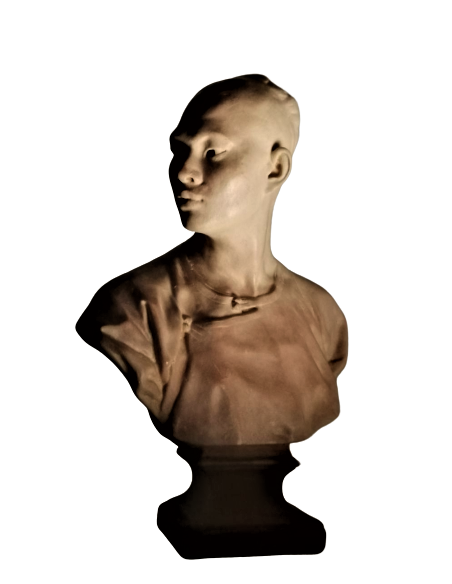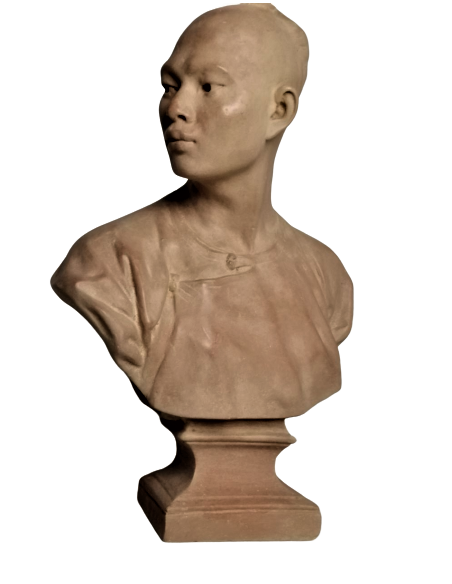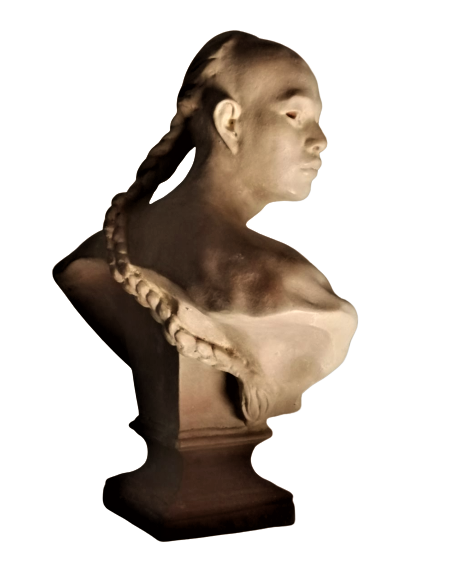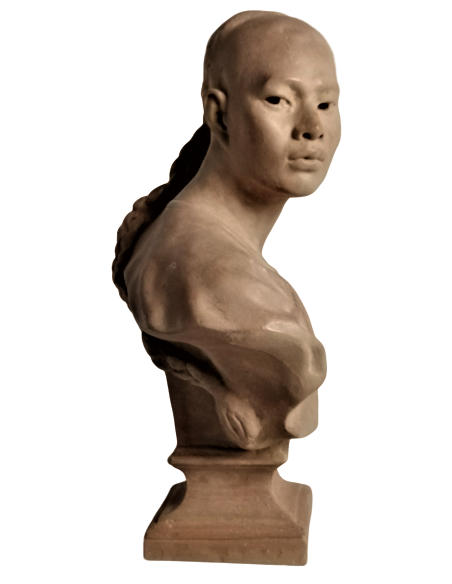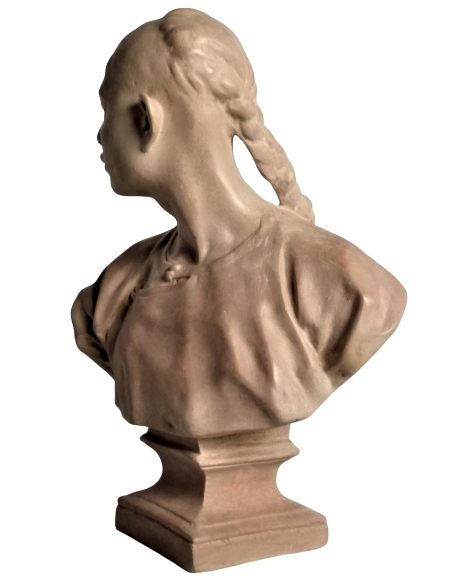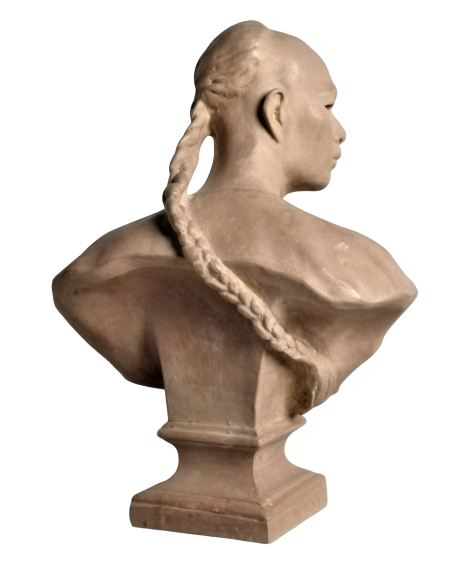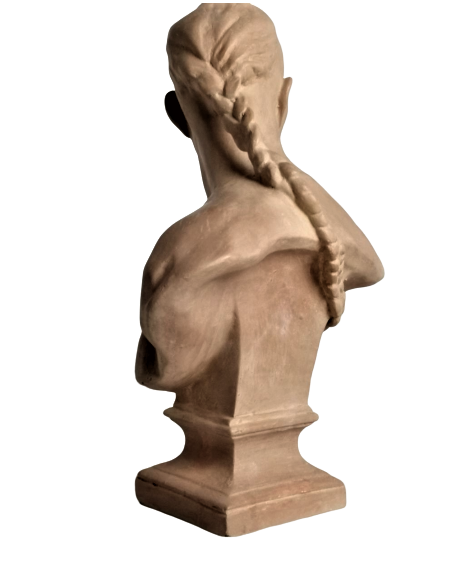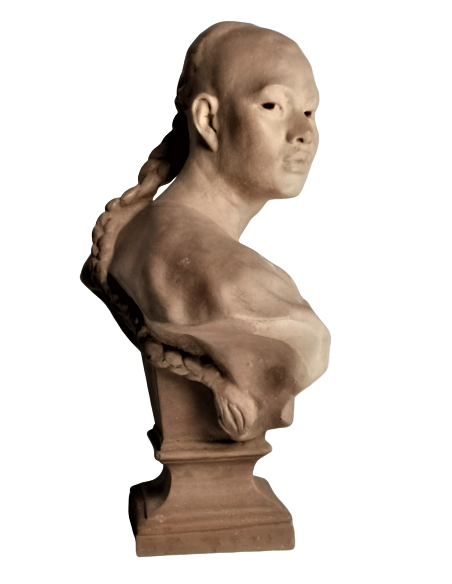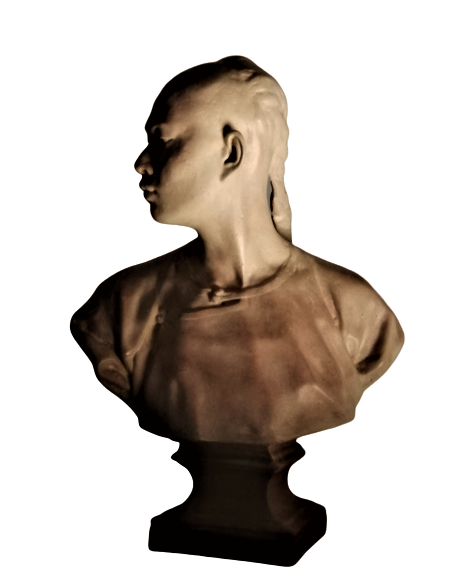 The Chinese by Jean-Baptiste Carpeaux
Of modest origin, Jean-Baptiste Carpeaux had a difficult youth. Received in 1844 at the Ecole des Beaux-Arts in Paris, he entered the Atelier de Rude in 1846.
Napoleon III remarked on it and the orders flowed in, notably the dance group for the Opera facade and the four parts of the world for the Observatory's fountain.
Reproduction in resin patinated by hand according to traditional and artisanal moulding techniques.
Dimensions
Height: 35 cm.
Width: 24 cm.
Depth: 15 cm.
Weight: 15 kg
Museum: Nice - Chéret Museum
Period: 19th century
Artist: Jean-Baptiste Carpeaux (1827-1875)
Material: Resin


Prodigious technician, Jean-Baptiste Carpeaux can be considered as an impressionist of sculpture and succeeds in mixing grace and power, knowing how to rise above the anecdotal, superficial and passing fashions.
This bust is a study for the figure of Asia which represents one of the four parts of the world for the Observatory fountain in Paris.
In August 1867, Carpeaux was commissioned by the Prefect of the Seine to order a monumental fountain to decorate the Gardens of Luxembourg. It was inaugurated in August 1874.