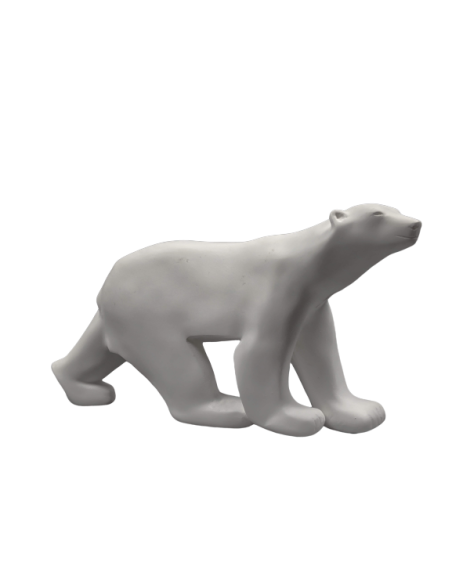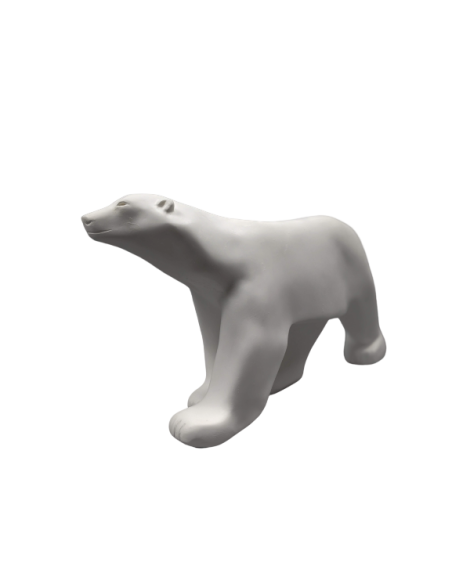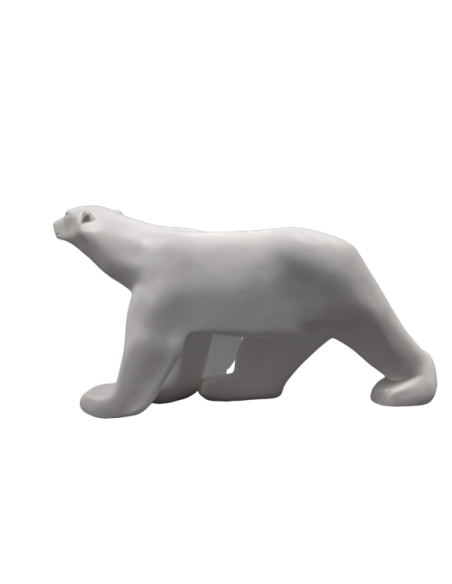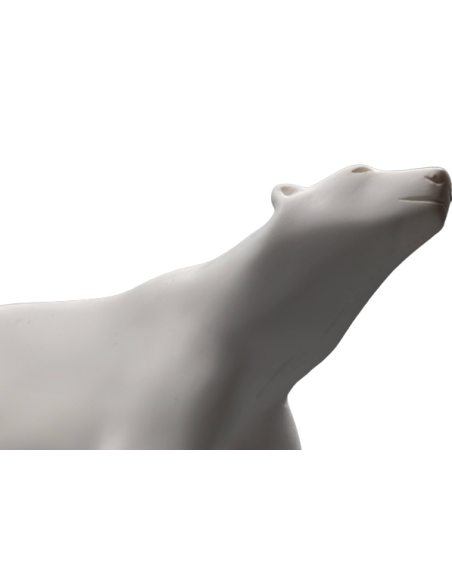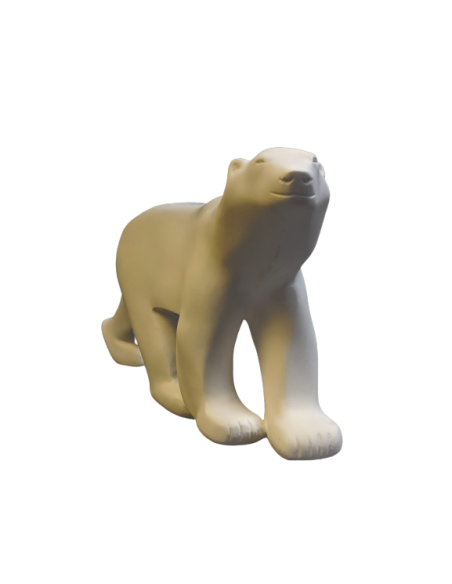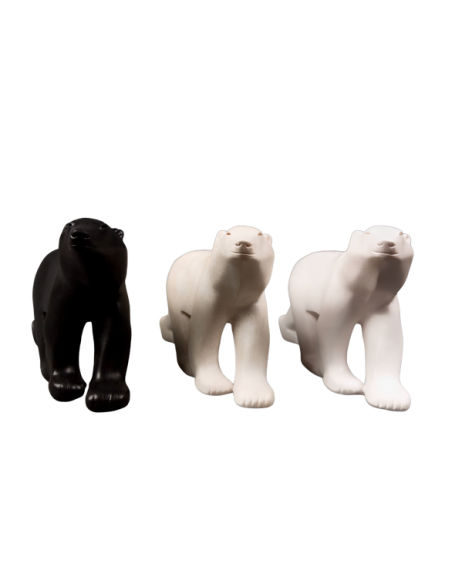 Polar Bear Sculpture after Francois Pompon
Dimensions:
Height: 24 cm.
Width: 13 cm.
Depth: 43 cm.
Material: White patinated plaster.

In stock

Delivery time: Delivery within 7 days to 15 days

This reproduction is available for sale in plaster, polyester resin or reconstituted stone, and patinated (or not) in bronze, terracotta, marble, wood, polychrome, gilt, stone or diorite. Do not hesitate to consult us for the different prices (according to the patinas and materials).

Shipping costs are automatically calculated when you finish your purchase at the checkout.

Delivery times vary according to the availability of our pieces. If the piece is not immediately available, we will contact you immediately by email to inform you of the approximate average time expected by our workshop.

Average times of the main manufacturing stages valid for all parts:
Time to manufacture the mould of a piece: 1 month.
Time for the edition of a piece: 1 day.
Time for finishing a piece: Variable from one piece to another, on average one week.All our pieces are handmade in the purest tradition of the great Art Moulding Workshops.

Supplier of public institutions and art schools, we put most of our pieces for rent and for sale (theatre, cinema, parades, professional events...).